The AAF District XI National Student Advertising Competition will be IN-PERSON this year! The competition will be held on Friday, April 22 at the Embassy Suites Downtown Portland.
In order to register for the competition, please complete the following forms:
Fill-in the form below to indicate the number of people planning to attend the competition and payment method. (by March 31)
Complete a team roster spreadsheet with the correct spelling of team member names, advisor and captain(s). Also indicate any dietary restrictions for registrants. Tap to download spreadsheet | Once completed, email to Rik Shiiki, AAF District XI Treasurer. (by March 31 – payment due by April 12)
Complete a rooming list for the Embassy Suites NO LATER THAN March 21. Tap to download spreadsheet | Once completed, please email to Mary Kirchner, Senior Event Manager at the Embassy Suites.
---
SPECIAL REQUEST: We are asking each team to provide a jpeg photo of your entire team this year. The jpeg should be 5″ x 7″; at least 1500 px by 2100 px @ 300 dpi. It is IMPORTANT the orientation is portrait, not landscape. (see example below) Email to Rik Shiiki or upload to a cloud service such as google drive and share the link with Rik. Please submit by April 8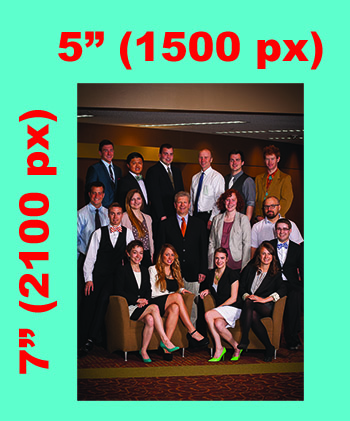 ---
Tentative Schedule of Events:
Thursday evening, April 21:
Welcome reception
Orientation meeting (all team members, all teams)
Brief tech check in competition room
Friday, April 22:
Day: NSAC competition
Evening: Awards banquet
Saturday, April 23:
Judges' critique with each team ~ 9:00 AM to 11:00
Advisor-only meeting: 9:30 AM
Specific times and rooms to be announced at a later time
---
Other Details:
All events will be held at Embassy Suites Downtown Portland • 319 SW Pine Street | Portland OR 97204 • Hotel rooms are $209/night (up to quad occupancy) net $242.44 with tax (16%) Fill out the rooming list excel file and email to Mary NO LATER THAN March 21. THIS IS A FIRM DEADLINE! Rooms and rates are limited, so be sure to book before March 21. After March 21, rooms return to the hotel and the $209 rate is not guaranteed and may not be available. Overnight parking is available in the parking lot next to the hotel at a discounted rate for our conference. Embassy Suites includes breakfast with lodging. Embassy Suites also hosts a Happy Hour from 5:30 to 7:00 each night.
Registration is $265 per person for students and advisors. Included meals are an hors d'oeuvre reception on Thursday evening. Friday lunch and sit-down dinner Friday evening at the awards banquet. Registration also includes incidental expenses such as audio visual equipment, judges' expenses and other miscellaneous expenses. (If paid via PayPal, a $4.00 per registration service fee will be added.) ALL PAYMENTS TO BE RECEIVED BY APRIL 12.
---
Registration checklist:
Submit Rooming list to Embassy Suites. Deadline March 21
Fill out NSAC School Registration Form below. Deadline: March 31
Fill out team rosters. Deadline: March 31
Submit team photo jpeg. Deadline: April 8
Registration payment received by: April 12
______________________________________________________________________________________________________________
NSAC School Registration Form