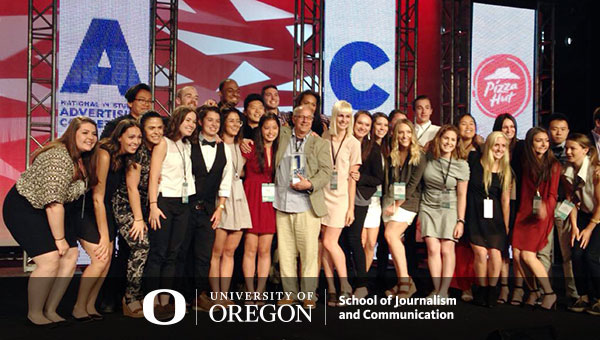 Eight teams from across the country were selected to pitch Pizza Hut in the national finals of the AAF's National Student Advertising Competition: the University of Oregon from District XI, Johnson & Wales University Providence; Minnesota State University Moorehead; St. John's University; West Texas A&M University; Hawaii Pacific University; Lousiana State University and University of North Carolina at Chapel Hill.
The University of Oregon won the competition. This is the second national NSAC title for the UO and third national title for District XI. UO's previous win was in 1988 for Nestle and the third win came from the University of Montana in 1992 for Visa. It has been a long dry spell!
Upstream also picked up an award for best use of research and Brandon Mai won best presenter honors. Third place and best plans book honors went to St. John's University. Second place was awarded to Johnson & Wales University Providence.